Travis L. Johnson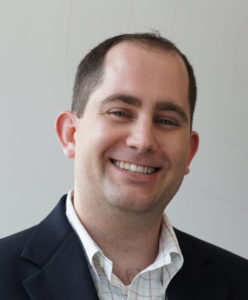 specializes in patent law and more particularly in the procurement, analysis and monetization of patentable technology. He also acts as outside/inside counsel to help manage IP portfolios, create IP strategies, create and manage IP budgets, coordinate efforts with international filings, facilitate IP generating meetings, and implement other internal IP procedures.
Travis understands entrepreneurs, start-ups and small and medium-sized business. Prior to co-founding Ascentage Law, he was a sole practitioner managing clients on both the east and west coasts. As a Mechanical Engineer at Evans & Sutherland Computer Corporation (E&S) he developed and built optical test benches, optical phase modulators and an invisible safety system for use with an ultra-high resolution (20+ megapixels) laser projection system. Additionally, he managed E&S's patent portfolio which included assisting on a licensing deal with a multi-million dollar company. He also spent nearly two years in-house as a patent agent for venture-backed Luminus Devices in procuring patents surrounding their innovative large surface-emitting LEDs.
Travis' technical familiarity includes: Mechanical devices, Medical Devices, Semiconductor devices, Optical Systems, Coatings, Actuators, LEDs, Etching and other Fabrication Process Methodologies, Lasers, Thermo-adhesives materials, Feed-back control systems, Color-rendering conversion systems, Pixel intensity interpolation systems, Gamma tables, Data mining Networked Systems, CAD software, Application software, Business Methods, Board Games, and MEMS devices.
Travis has been active in his community including drafting bylaws for a non-profit organization, volunteering as a scoutmaster, volunteering in several hurricane cleanup projects, and serving as a local alumni chapter president for the University of Utah. Boating, smoking meat, traveling and playing Jackbox party games with his 4 kids, family and friends are a few things he enjoys.
Education and Licenses 
B.S., Mechanical Engineering, University of Utah
J.D., University of New Hampshire Franklin Pierce School of Law
Licensed to practice in Massachusetts
Licensed to practice in North Carolina
Admitted to practice before the United States Patent & Trademark Office
Complete the Form or call  +1-919-386-7240, to reach Travis.
"*" indicates required fields