Managing a company's legal affairs is critical to growth and venture success and Ascentage Law can provide agility to respond effectively to both crisis situations and business growth opportunities.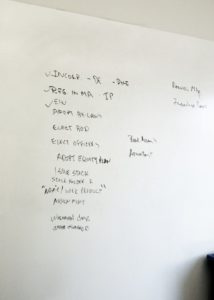 Ascentage Law, in a General Counsel role, can assist your company in a with its Outside/Inside Counsel Packages. In this role we help manage all of your company's internal and external legal matters. Whether your company is a start-up or an established corporation, Ascentage Law works closely with management to develop and implement appropriate policies, structures and deals to promote a client's commercial objectives. Where specialized knowledge may be required, Ascentage Law coordinates those projects to ensure quality and timely results.
On a more focused front, Ascentage Law can act as General IP counsel to help manage intellectual property portfolios, create intellectual property commercialization strategies, create and manage IP budgets, coordinate efforts with international filings, facilitate IP generating meetings, and implement other internal IP procedures.
For more information about how Ascentage Law can help in an Inside/Outside General Counsel capacity, please contact Aaron.
Complete the Form or call  +1(603) 227-0525, to reach Aaron.
"*" indicates required fields