Management of Confidential Information is Critical to the Creation and Maintenance of Competitive Advantage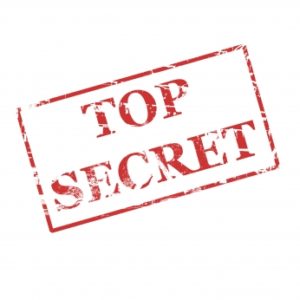 In today's competitive business environment, a company's ability to be successful depends in large part on its ability to acquire and maintain business information. Some companies are literally giving away competitive advantages to competitors and former employees and contractors every day.
Proprietary confidential information comprises a large percentage of the wealth of all successful companies. Virtually any information that is used in the business that creates a competitive advantage over the competition and is treated as confidential can be protected by trade secret. Some common examples of trade secrets include the Coca Cola recipe and the KFC chicken recipe. However, businesses should not confuse recipes with other legitimate trade secrets, including those related to software products, sales methods, and algorithms.
Through licenses and other agreements, companies are often recipients of others' trade secrets. These relationships generally impose a duty of non-disclosure, and great liability can result from a failure to protect against the loss of such information.
Confidential business information is lost largely through the employee and independent contractor mobility as well as outright piracy.
Proper management of these critical assets as confidential information is a cost-effective means of controlling and protecting assets unprotectable by patents and copyrights.
The keys are establishment of a clear confidential information policy, company-wide communication and education, and consistent administration.
Ascentage Law works with its client companies to identify valuable confidential business assets, and create the business systems and policies required to effectively protect those assets. The program created is unique to each client, and geared specifically to allow cost-effective in-house management on an ongoing basis. We provide the legal information and counsel required to consolidate the value of these critical business assets.
Trade Secret Program & Services include:
Investigation, analysis, and development of trade secret programs
Review and analysis of existing trade secret programs
For more information about Ascentage Law's Trade Secret Services, please contact Aaron.
Complete the Form or call  +1(603) 227-0525, to reach Aaron.
"*" indicates required fields